Hotchya Marine Design will design a unique vessel for fish stock assessment research
Hotchya Marine Design signed a contract with the Ministry of Industry and Trade for the development of the initial design requirements and the conceptual design of Mezhdunarodny, a large research vessel intended for fish stock assessment research in the global ocean.
In accordance with the design requirement, the research vessel will have 12-15 laboratories with the total area of about 250 m² aboard. A fish hold with the capacity of at least 500 m³ will be provided (maintaining the temperature of -28 °С to -30 °С), as well as deep freezers with the capacity of at least 15 tons per day.
To ensure efficient solution of the research tasks, the vessel will have a DYNPOS-1 dynamic positioning system to maintain the vessel's position during the research operations. The vessel speed at full-load displacement and the rated power of the main propulsion unit will be 15 knots while free-running, and 6 knots while trawling.
The vessel's navigable properties and equipment will ensure research operations at sea state 5 and force 6 wind, towing of geophysical equipment at sea state 6 and force 7 wind. The research vessel will operate in the unlimited area.
There are about 60 crew and science team members.
There will be cranes, as well as trawl, ocean, and hydrobiology survey winches on the decks.
The project will follow the "Conceptual Marine Equipment Designs" ("New Look") line within the framework of the "Civil marine facilities development for 2009-2016" federal special-purpose program.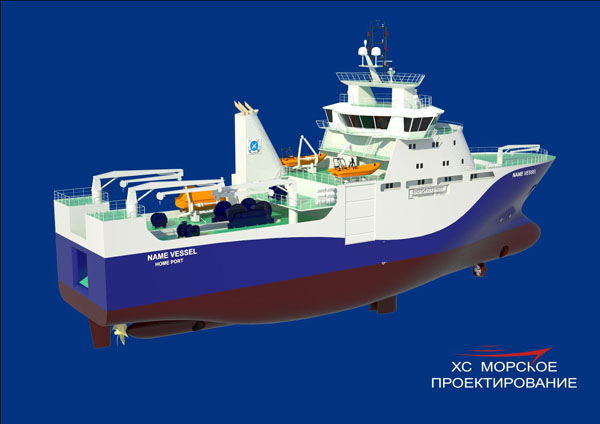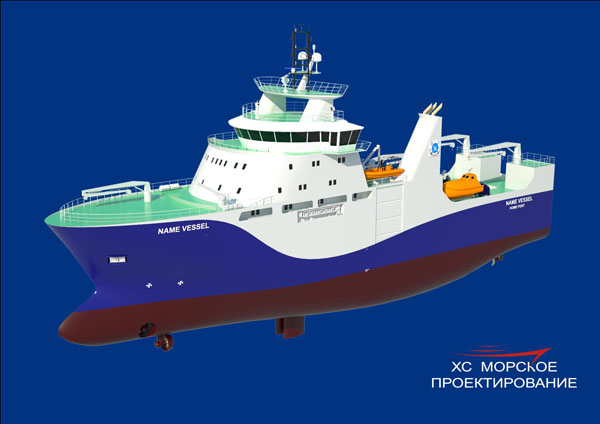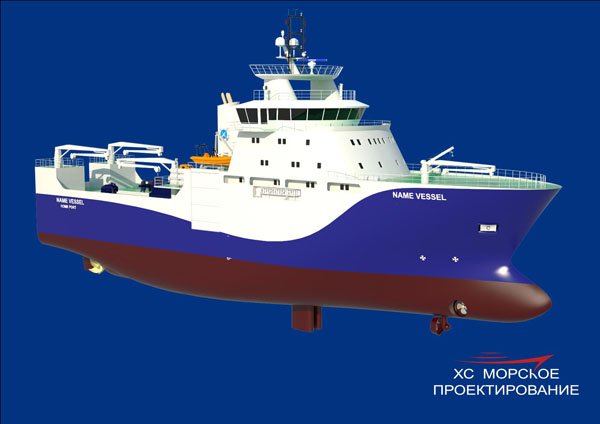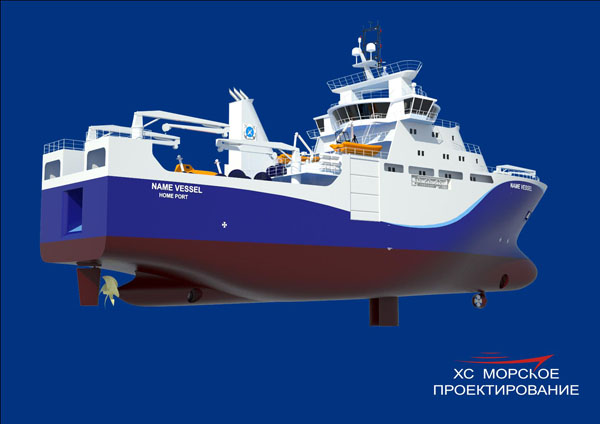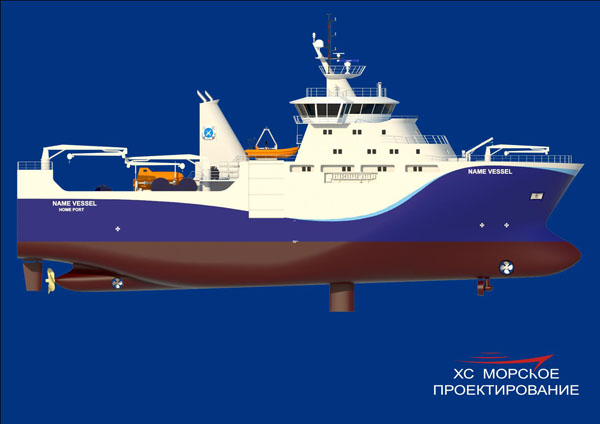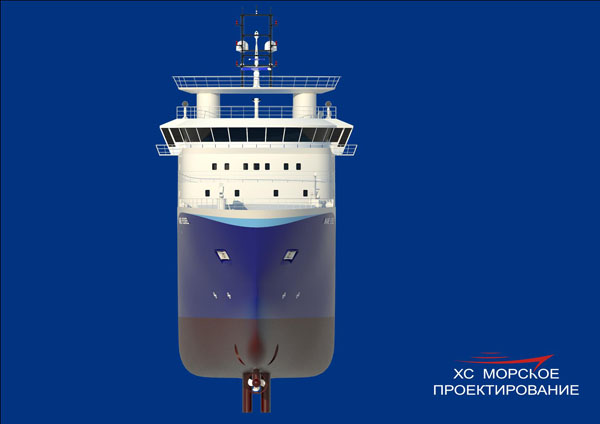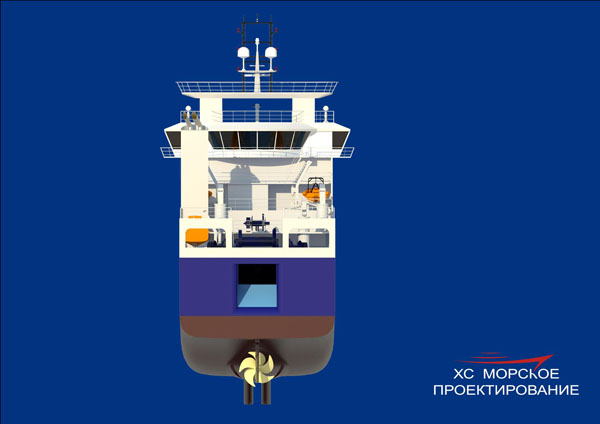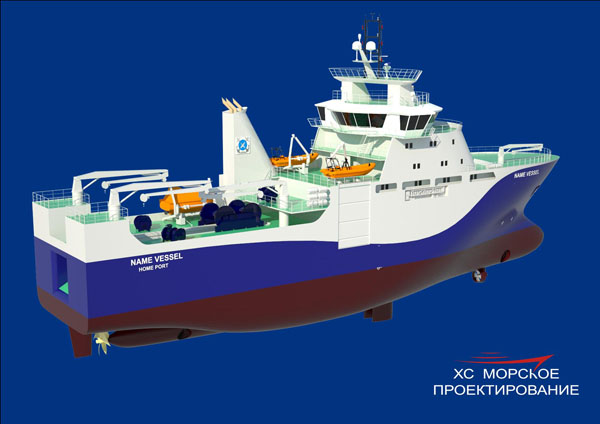 18.01.2016
HOTCHYA MARINE ENGINEERING DESIGNS MEDIUM FREEZER TRAWLER HS 65T
Within the framework of the "Development of Civil Marine Equipment in 2009-2016" federal special-purpose program, Hotchya Marine Engineering has completed the conceptual design of a medium fishing freezer trawler (HS 65T).
read more >
28.09.2015
HOTCHYA MARINE ENGINEERING TAKES PART IN NEVA-2015 INTERNATIONAL EXHIBITION
Hotchya Marine Engineering took part in the 13th International Maritime Exhibition Neva-2015 that was held in Saint Petersburg from Sep 22 through Sep 25.
read more >
04.09.2015
VISIT OUR BOOTH AT NEVA-2015 EXHIBITION!
Hotchya Marine Engineering is happy to invite you to visit to our booth at the 13th International Maritime Exhibition Neva 2015 to be held in Saint Petersburg on September 22-25, 2015 at the new Congress and Exhibition Complex EXPOFORUM.
read more >